Trend Spotlight: Jung Ah Transfixs in Sheer and Lace
When Jung Ah's teaser image for 'Flashback' was revealed, jaws hit the floor. Jung Ah can be wearing Agent Provocateur's Love Slip which perfectly displays her curves.
This slip is made up of sheer and lace panels. Its seams and panels hug the body beautifully – especially the clever seaming around the bust, which is designed to support and flatter cleavage. The sheer back panel shows off the bottom or brief beneath and adjustable satin ribbon straps and bows complete the look. For a cool $490 it can be all yours.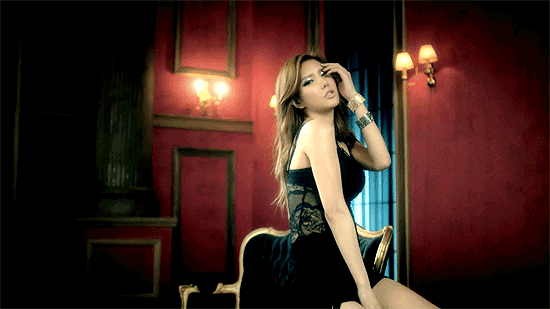 Credit: Ap + Ap - Blurb: AfterSchoolDaze + gif: Loveehuurts@tumblr